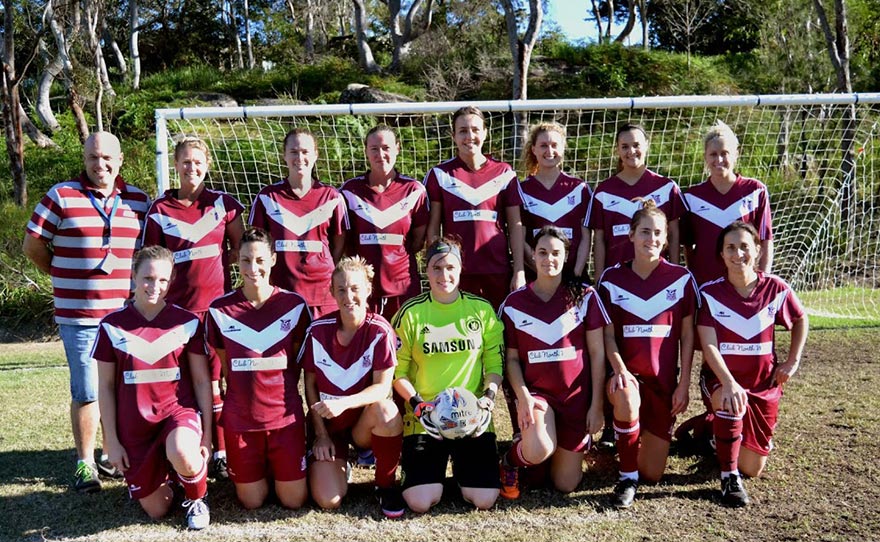 "Women's and girls' football continues to grow with more players competing in affiliated competition than any other female team sport." The Football Association 2011
Scotland seems to be the first country in the world to encourage women to play football. In the 18th Century football was linked to local marriage customs in the Highlands. Single women would play football games against married women. Single men would watch these games and use the evidence of their footballing ability to help them select prospective brides. The Guardian, 2011
At Manly Vale FC, there has been an increase in the number of women players and it is not because men are trying to find a suitable wife. They are joining to meet new friends, maintain fitness and increase their technical ability.
Each ladies team has a dedicated coach that will mentor and build the skills required for football. As much as the end goal is to WIN… the most important focus of the club is to have fun, whilst playing great football.
We welcome all ladies from ages 5 to Over 35's, in varying degrees of ability and fitness. There will be a team for you.
For further information please contact:
Girls/Juniors (U10-U16)
Jules Nickson-Pole
Vice President – Girls/Juniors
Phone: 0419 241 995
Email: VPGirls@manlyvalefc.com.au
Women's (U18-All Age)
Roland Winter
Vice President – Women's
Phone: 0412 614 893
Email: VPLadies@manlyvalefc.com.au
Rose Keating
Vice President – Women's
Phone: 0484 345 605
Email: VPLadies@manlyvalefc.com.au